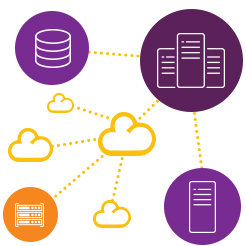 Shared web hosting is affordable and doesn't require advanced technical knowledge. However, it provides limited ability to handle heavy traffic. Also, since there are other websites on the server, the performance of one site can affect the other but our shared hosting nodes are built with enterprise hardware and never oversold.  If you want the highest performance for your website at the lowest cost, then these are the perfect packages for you.
All the packages include: virus protection, spam protection, catch-all option, the ability to protect different directories with user and password, phpMyAdmin, webmail (RoundCube Webmail, Uebimiau, SquirrelMail), pop / smtp, bonus that consists of online advertising, registration in the search engines such as: Google, Yahoo, Msn, Support and consultancy FOR FREE. Take advantage of our new offer! Double space for all our accounts!
All our packages include!
Search engine registration (on request). Online advertising package of 45 Euro (on request), PHP / PERL, Control Panel, Subdomains, Backup in real-time, Backup additional location, Server statistics, free technical support (by phone, Chat or Ticket 24 X 24)
---
Personal Host
a small package with a large space
Domains: 1
Space: 1,5 GB
mySQL: 

0

Email boxes: 

5

FTP: 

2

Monthly Traffic:

unlimited

Subdomains:

10

Technical Support: FREE
Order
Personal Blog Host
includes mySQL ideal wordpress
Domains: 1
Space: 1,5 GB
mySQL: 

1

Email boxes: 

5

FTP: 

1

Monthly Traffic: 

unlimited

Subdomains:

5

Techical support: FREE, WordPress technical support
Order
---
Business Host
great price
Domains: 1
Space: 2 GB
mySQL: 

2

Email boxes: 10
Monthly Traffic: unlimited
Subdomains:

5

Technical Support: FREE
Order
eCommerce Host
for powerful online stores
Domains: 3
Space: 8 GB
mySQL: 5
Email Boxes: 

40

Monthly Traffic: unlimited
Subdomains: 

15

Technical Support: FREE
Order
---
Portal Host
perfect for websites with heavy traffic
Domains: 5
Space: 15 GB
mySQL: 

10

Email boxes: 

50

FTP: 

10

Monthly Traffic: unlimited
Subdomains: 

20

Technical Support: FREE
Order
Extra Host
for businesses with special needs
Domains: 10
Space: 40 GB
mySQL: 

30

Email boxes: 

100

Monthly Traffic: unlimited
Subdomains: 

unlimited

Technical Support: FREE
Order
* the cost for dedicated IP is 20 EUR/Month +VAT