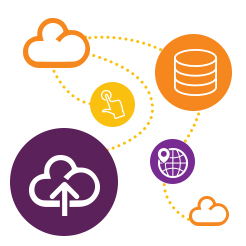 Our offer is simple, we provide you with a server space where you can store your IMPORTANT files.
When you need your files you can access them at any time, from anywhere in the world, with only one condition: to have INTERNET access.
Your data is secure and can be stored in different locations, geographically speaking.
---
Space: 1 GB
Monthly Traffic: 10 GB
FTP: 1 user
Cloud app
Order
Business
small enterprises
Space: 6 GB
Monthly Traffic: 60 GB
FTP: 6 Users
Cloud App
Order
Space: 10 GB
Monthly Traffic: 100 GB
FTP: 10 Users
Cloud App
Order
Backup 120 GB
extra space
Space: 120 GB
Monthly Traffic: 200 GB
FTP: 20 Users
Cloud app
Order
Recent Posts
Archives
Categories